Resistive or Voltage Measurement Configuration
How to configure Resistive or Voltage measurement in your AlbaCombi?
With the AlbaCombi you can configure its measurement as Resistance or Voltage. The operation is as simple as removing the cover case and move the black switches as you wish upwards or downwards.
Procedure:
First of all, remove the cover case of the unit.
Shown in the red square are the position for Voltage and Resistance, downwards and upwards respectively. In the next picture, the switches are set to measure Voltage sensors (Yellow square). The default configuration when you receive the unit is Resistive measurement with switches upwards. But it can work in voltage mode too, we are going to show you how to do it.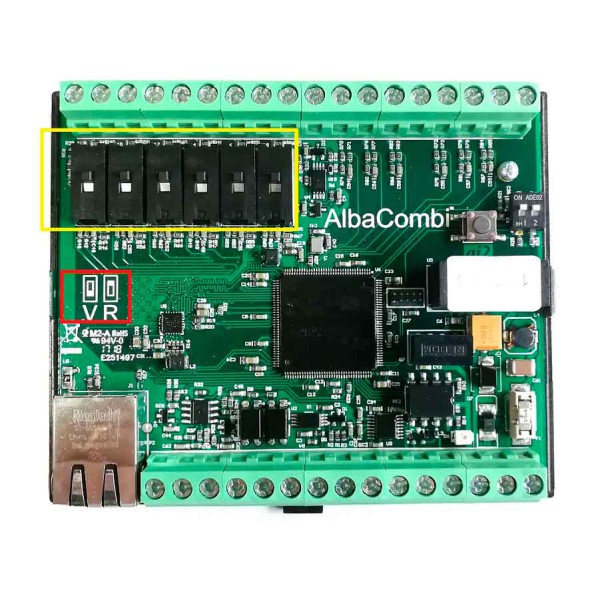 In the AlbaCombi web interface, if you select channels from 4 to 9 you will see in the bottom how the channel is working. Resistive or Voltage mode.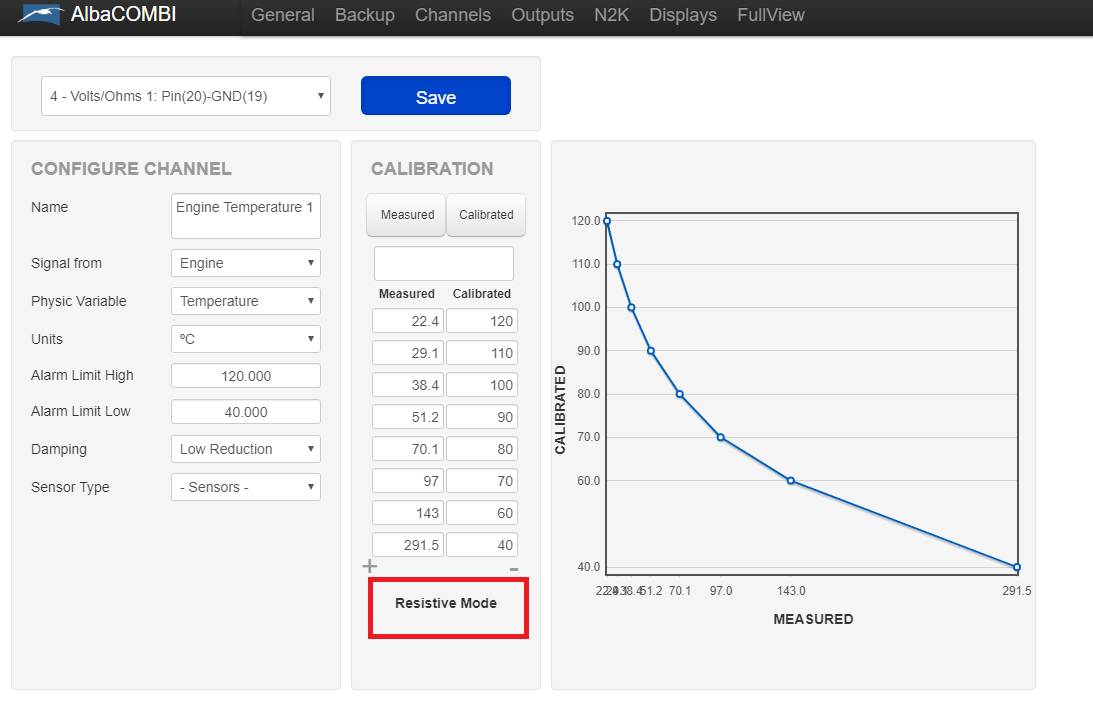 If you need to configure in Voltage Mode, you should turn the switch downwards and press the reset button.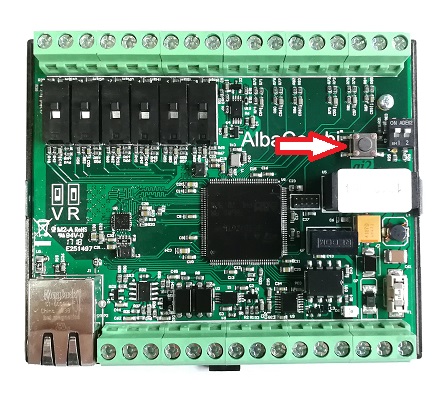 You will see the web interface has been updated to Voltage mode.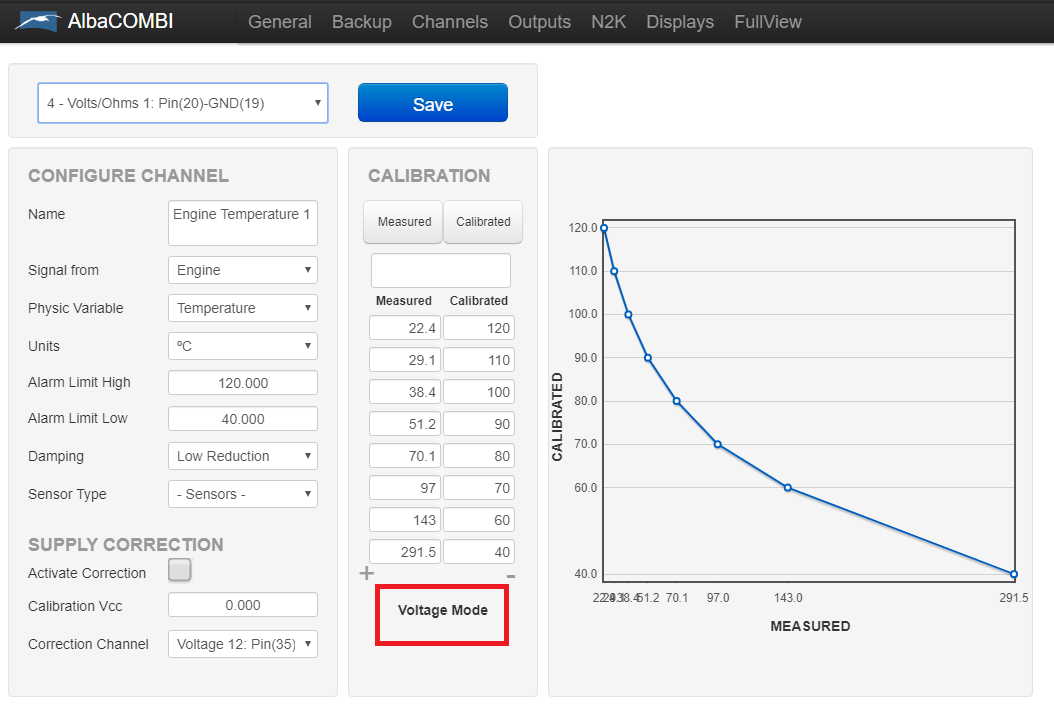 You cand perform this operation just for one switch or the number you wish (max. 6 switches)
Now make your sensors work easy!