In the AlbaCombi you can use any of the 12 inputs to be converted into NMEA2000 tank information, the NMEA2000 bus just sends the percentage of tank and tank capacity as a fixed value.
The following image shows a 10 to 180 ohms sender being converted to 0 to 100% tank level, this assumes the tank being linear but you can add more calibration points depending on your tank.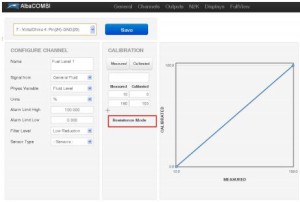 After that you have to select your NMEA2000 data, you can have up to 4 NMEA tanks in the Alba Combi, in the case below we are using the tank one, as instance number 0 with a capacity of 200 litres, the fuel type advertised in NMEA2000 is fuel.