Upgrade the Alba Combi firmware
In case you need to update the Alba Combi to the latest version or you want to reset your unit to factory configuration you need to update the firmware of the unit.
You can download the latest firmware available at our downlad section.
Once you have the firmware file you have to open the unit, move the microswitch 2 to the off position and reset the unit via the reset button.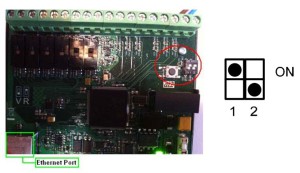 Once you have done that, you have to connect to your unit with ethernet cable and point your Chrome browser to http://192.168.0.50 and the following menu will appear: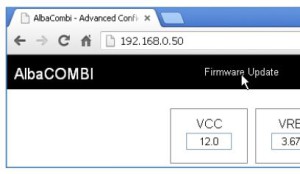 Just clicking the "firmware update" link will take you to the upgrade page.
Remember that using the "bin" version of the firmware will retain your databases and using the "xin" version will erase all the unit to factory default.